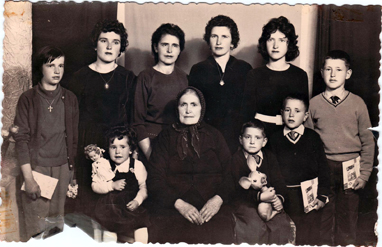 For years I have wanted to record my families traditional recipes and today it has finally become a reality.
Welcome to Village Feast, a blog dedicated to recording and sharing traditional family/village recipes before they are lost forever.
I'll start the ball rolling with delicious recipes from the women in my family but can't wait to share traditional recipes from other families, maybe even your family, so be sure to email me at cook@villagefeast.com.au if you have a family favorite.
Join me as I embark on this journey and subscribe (located in the right column) to receive new recipe posts. I'll endeavor to test, photograph and record all recipes simply, to ensure that they live on and continue to be enjoyed for many more generations.
Happy feasting!
Note: The photograph of the women in my life was taken in the village of Capari, Macedonia before they made the long trip to Australia to join the men.